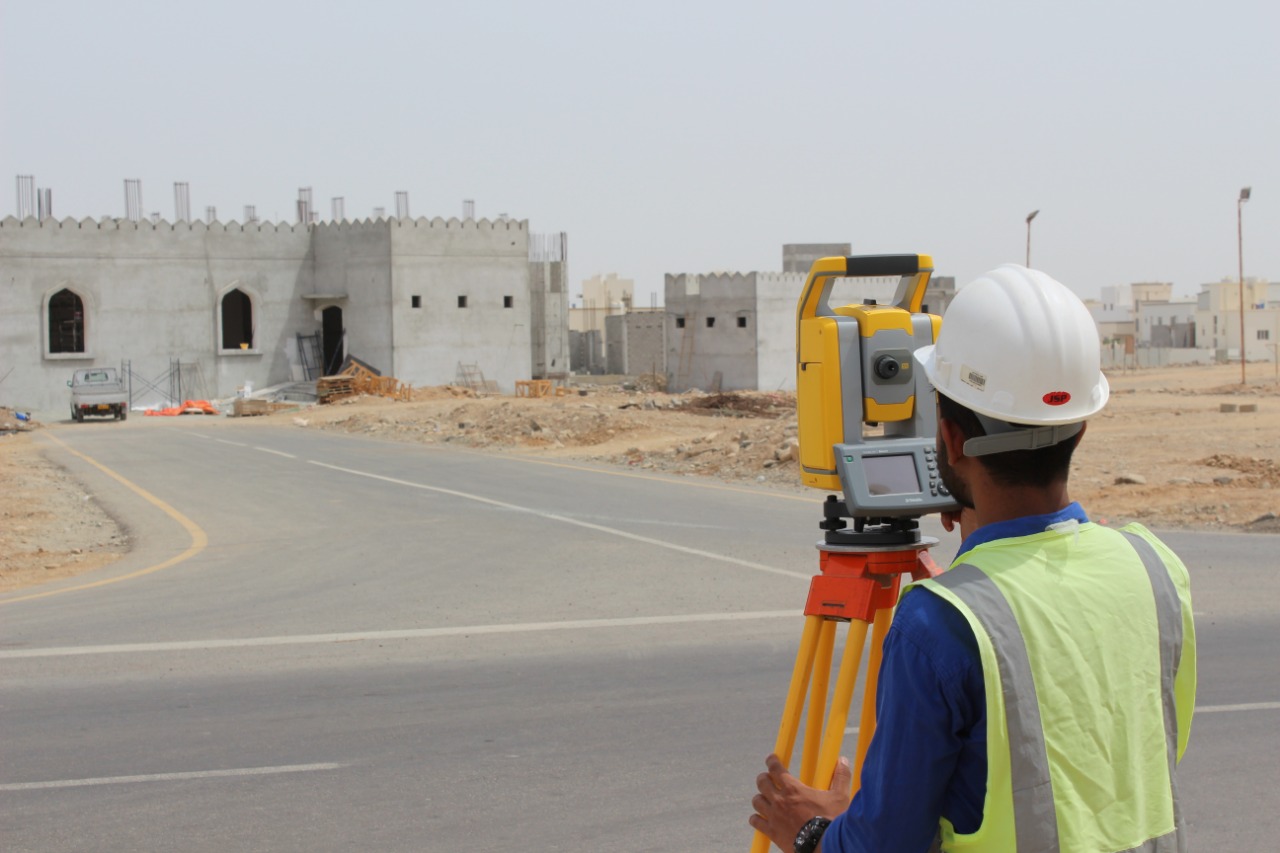 Topographic Survey
A topographic survey locates all surface features of a property and depicts all natural features and elevations. In essence, it is a 3-dimensional map of a 3-dimensional property showing all natural and man-made features and improvements. Specifically, it shows their location, size, height and any changes in elevation.
Surveys that are generally conducted along main roads and streets require great attention to detail. Along with our normal survey considerations, there are usually issues such as traffic and personal safety to consider, especially where large amounts of time is required in the road, because of extra detail required such as; white lines, yellow lines, lane information and central reservation information. Roads are normally surveyed to extents of highway boundary, although clients sometimes require, with permission from property owners, to give them information on building positions of trees and other relevant detail when planning, large 'above road' structures.
Major Sectors of requirement a Topographic Survey
Topographic surveys, also known as contour surveys, may be required as part of real estate transactions, civil engineering design, and construction projects, pipeline networks including:
New construction
Remodeling projects to existing structures
Utility design
Road or bridge design or improvements
Grading or drainage projects
Topographic surveys are required by many local government bodies and private developers to determine the existing conditions and elevations of a site. Together with a boundary survey, topographic surveys are used by architects and engineers to create accurate and appropriate designs based on existing conditions.
Data usage of Topographic Surveys
Measurements for topographic surveys are done either with a surveying-quality GPS unit or with an electronic EDM instrument. The results of the topographic survey are presented as contour lines on a site map, and can be enhanced by computer software to provide interactive views. Partner's CAD specialists are able to input this data to model how the topography may change through planned improvements.
Clients can use topographic surveys to determine and plan features such as drainage ditches, grading, or other features, using the natural landscape as the basis for such improvements. Engaging a professional surveyor to conduct a topographic survey prior to real estate transaction or the commencement or a construction project will ensure that the land's features will be suitable for its intended use. In addition, a topographic survey can provide valuable insight into how a site's previous or current use how affected the land, enabling better planning for future use. Digital data is supplied for use with AutoCAD in DWG/DXF and PDF formats.