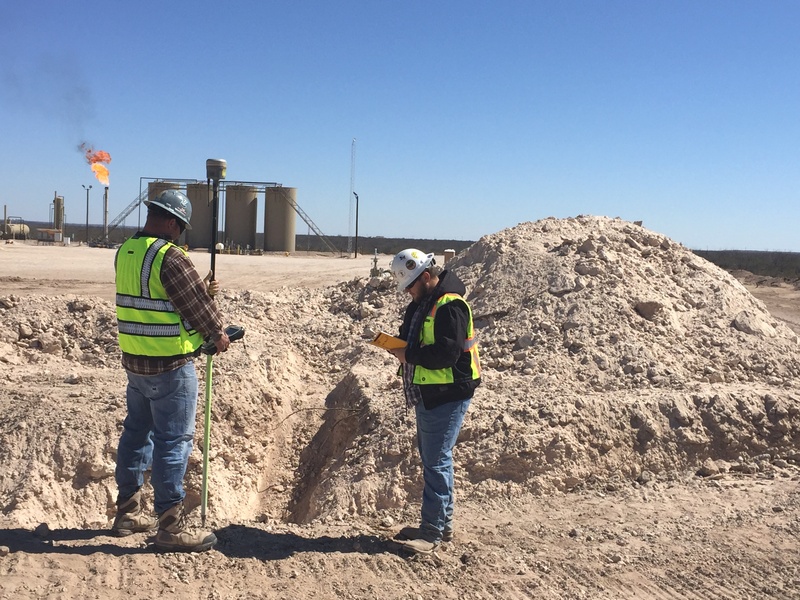 Pipeline Surveys
Alcon has extensive experience surveying oil and gas pipelines. Whether it is a small project or a project that will require multiple phases and multiple years, Alcon has the equipment, the knowledge, and the experience to manage any pipeline survey with our Professionals. Alcon has performed pipeline construction surveys including construction staking and as-built surveys. In addition, Alcon has managed many rights of way and easement surveys for a number of pipeline companies in Sultanate of Oman. When locating existing pipelines, our Professional uses the most efficient technique to locate the pipeline.
Pipeline surveyors are respected for safely gathering high-quality data on oil, gas, and water projects ranging from simple upstream pipeline tasks to complex midstream and long-haul, pre- and post-construction surveys. Our nationally licensed professional pipeline surveyors and dedicated field crews take pride in understanding the industry and applying their experience, technology, and skills to help our clients achieve their goal of delivering products in a timely manner.
In Right of Way
During a large oil and gas development project, surveying the pipeline right-of-way can be among the most difficult aspects of the entire project. While most development projects are centralized in one area, pipelines must cross many miles of terrain, which will inevitably lead to issues, such as your pipeline crossing through the privately owned land. In the very likely event that this occurs, you'll have to be able to work with the property owner to secure an easement on the land, giving you the right to access the land during the pipeline construction process and later on to perform ongoing monitoring and maintenance of the completed pipeline.
Established and Experienced
We have extensive experience performing specialized pipeline surveys and data collection on thousands of miles of projects. Oil, gas, and water pipeline surveying is a Westwood core service, so we commit to recruiting and retaining the best people for the work. Our clients feel confident that the team we provide is highly skilled in the procedures and processes needed to support their time-sensitive projects.
Team and Technologies
Our pipeline survey field crews are highly responsive and portable because they are experienced in the industry and equipped with the most modern technologies. Using the latest in GIS, GNSS, conventional surveying, mobile communications, and on-site data transfer technologies, pipeline survey crews can be deployed at a rapid rate and keep projects on track. This allows for scalability of resources necessary in today's pipeline development process. Our 3D laser scanning and LiDAR solutions enable remote observation and extreme accuracy.
The Pipeline Survey is used for:
Easement/Route Survey
Right of Way
Pipeline Depth of Cover
Pipeline Location Surveys
Pipeline As-Built Surveys